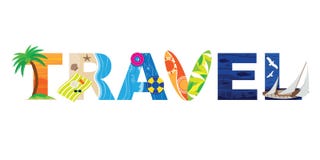 Are you interested in visiting our state? Lately, our little house within the Pacific Northwest has gotten a number of attention.
We rise up fairly early, around seven, rising from our sardine-like sleeping preparations-5 of us on a 1.5 by three-meter platform in a three by three-meter cabin dug in to the river financial institution. The storm has abated, our garments have dried, the river has dropped, the surf is quiet. Breakfast, cooked by Vanya on the skin hearth, is kasha, with (immediate) milk and freshly picked blueberries. The boys drink tea, and Tanya and I've weak coffee-we are operating low, as we needed to wait out the storm. Vanya will keep in camp for the day, to guard from bears, to collect wooden, to keep camp and to arrange meals.
The Caribbean is filled with surprises. During our latest highway trip by the Central American country of Belize, staff photographer Zach Stovall and I loved a uncommon treat, thanks to Mark Howells, the Aussie owner of the Lamanai Outpost Lodge : We ate breakfast with a close-by Mennonite household. Belize has some 10,000 Mennonites — about three percent of the whole population — who dwell in small communities everywhere in the nation. Defiantly nonviolent and anti-navy, they left Europe in droves to flee religious persecution; Belize is one in every of about 65 countries where you may find them.
In it's heydays, Govindgarh Palace was the cynosure of many eyes given Mohan, the well-known white tiger captured within the wild was bred and housed here. It was right here that Mohan lived along with its progeny and helped create a long lineage of white tigers that continues until date. (Have a look at this fascinating Getty image collection of White Tigers at Govindgarh and read my story on Mohan, A princely state with an unfortunate legacy of white tigers ) Govindgarh Palace was beautifully constructed as a summer refuge for the royalty of Rewa. The palace was designed in Rajput type of architecture with victorian influences. Nonetheless, only ghosts of the previous haunt the corridors today, till the renovation gets underway.
A travel writer and photographer by career, I'm an offbeat and adventure travel enthusiast. Eschewing touristy things and sightseeing, I desire to trek or travel to distant corners in search of extraordinary tales. I recently give up my 7-12 months job as a Software Engineer to do all of this full time! Words and Photographs in BBC, NatGeo Traveller, Travel+Leisure, Mint, Indian Express and extra.